Homeownership
Owning a home has long been a pillar of the American dream. But would-be homeowners who are low-and-moderate income are often overlooked by the banking industries, even those with good credit. RBC GAM's impact investing strategies help low- and moderate-income home buyers access mortgages at prime rates and open the door to their own home.
Affordable mortgages for low-to-moderate income families provide stability, and are a major vehicle for building wealth and economic opportunity.
Rental housing
Across America, rental housing stock is severely limited and often overpriced. 80% of low-income households pay more than 1/3 of their income for rent, leaving less for food, healthcare and education. RBC GAM's impact investing strategies finance affordable rental units, buying first mortgages of multifamily rental units, helping to support renters with income limits, who are further supported by federal, state and housing authority assistance programs.
Small business
and job growth
Would-be small business owners often lack the capital to open businesses that serve the community, like laundry facilities, supermarkets and clinics. RBC GAM's impact investing strategies buy the guaranteed portions of SBA loans to deliver more services to the residents of low- and moderate-income communities and provide more job opportunities within the local economy.
Education
Access to quality education is a key driver of upward socioeconomic mobility and helps to reduce inequalities often found in higher education and the job force. RBC GAM's impact investing strategies support equal access to educational opportunities, including preschools and primary schools, secondary and post-secondary education, as well as access to job skills and training programs. These opportunities are vital to students of all ages as they provide preparation for employment and career development.
Healthcare
Lack of access to comprehensive, quality healthcare services impacts the ability of men, women and children to lead healthy and productive lives. RBC GAM's impact investing strategies invest in a range of healthcare facilities in underserved communities --including nursing homes, community clinics, skilled nursing care and family dentistry --resulting in healthier, more stable and more productive communities.
Environmental
sustainability
Climate change is a global challenge that will have impacts on economies, markets, and societies worldwide. RBC GAM's impact investing strategies support projects that promote the health of the environment, including renewable energy, clean air and water, land preservation, efficient resource use, and environmental remediation.
Affordable homeownership
Massachusetts housing finance agency (MassHousing)
MassHousing is an independent, quasi-public agency that has been providing financing for affordable housing in Massachusetts since 1966.


Their mission is to confront the housing challenges facing the Commonwealth to improve the lives of its people.


Since its inception, MassHousing has provided more than $22 billion for affordable housing.


They finance affordable rental housing through partnerships with jurisdictions and developers, and help low-to-moderate income homebuyers with down payment assistance, first mortgage loans, and in times of unemployment or other crises.
Affordable Housing
City & County of San Francisco, CA – San Francisco, CA
Social Bonds to finance the acquisition, improvement, and rehabilitation of at-risk multi-unit residential buildings and to convert structures to permanent affordable housing


Funding will also be provided to perform needed seismic, fire, health, and safety upgrades


Approximately 1,400 units of affordable housing will be preserved, with emphasis on at-risk populations such as seniors, people with disabilities and low-income household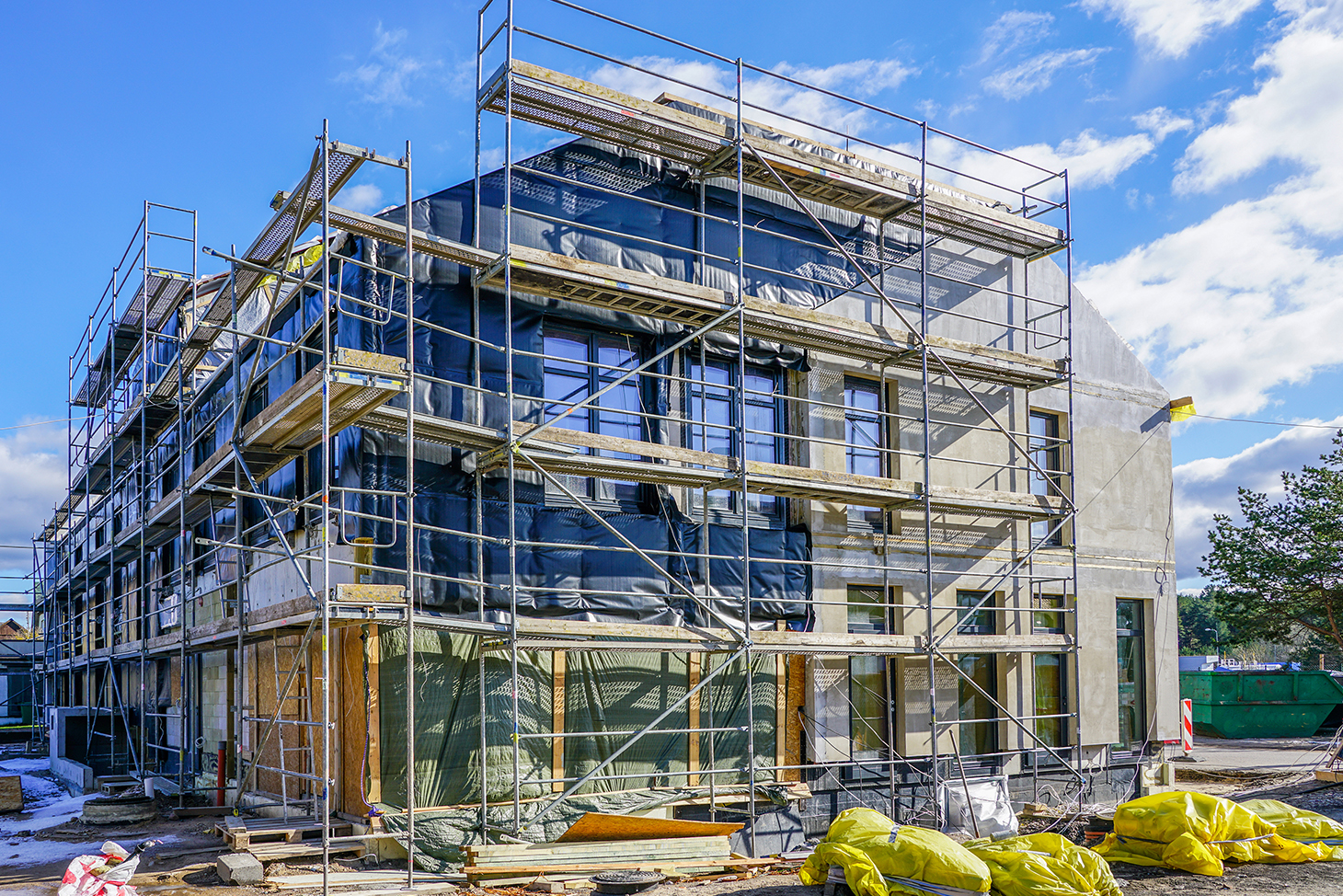 Sustainable Development Goals


Affordable Multi-Family Rental Housing
Bay Vista Commons – Bremerton, WA
A unique facility that is the first of its kind in the State of Washington: an affordable senior living alternative that combines HUD Project Based Section 8 funds with Medicaid to provide assisted living services to individuals from the entire economic spectrum.
Forty-five of the 72-units at Bay Vista Commons are designated for seniors at or below 30% of area median income.
The idea for Bay Vista Commons grew out of Bremerton Housing Authority's quest to expand its services for seniors and create a senior campus that provided a community for seniors to age in place and with dignity.
Job creation in LMI area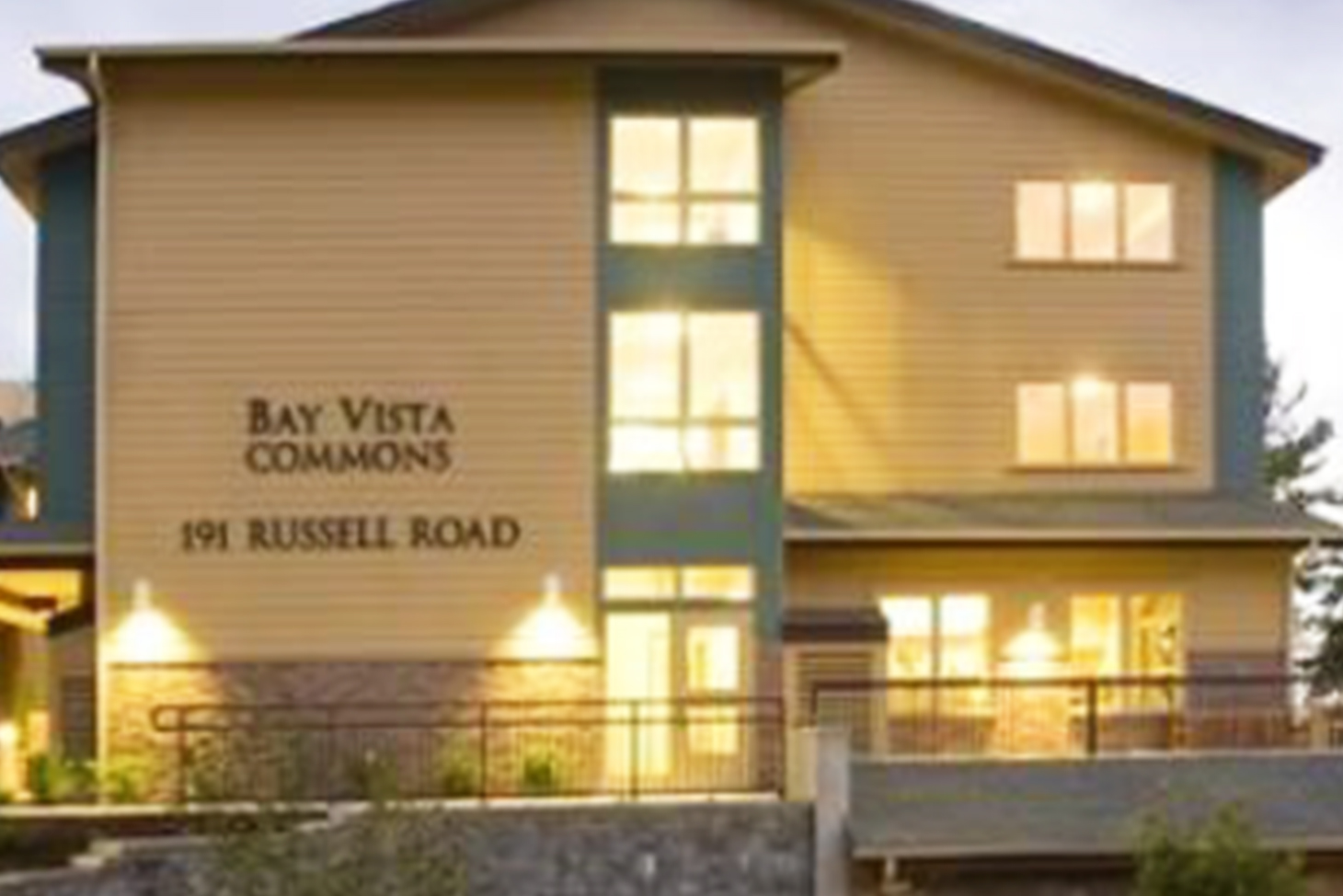 Supporting people experiencing homelessness
Atlanta Development Authority Homeless Opportunity Project – Atlanta, GA
Finances the acquisition and renovation of emergency shelter, permanent supportive housing, and transportation projects
Addresses homelessness in Atlanta by providing housing for the chronically homeless, for those struggling with addiction and people in danger of becoming homeless
Supports housing interventions specifically for homeless youth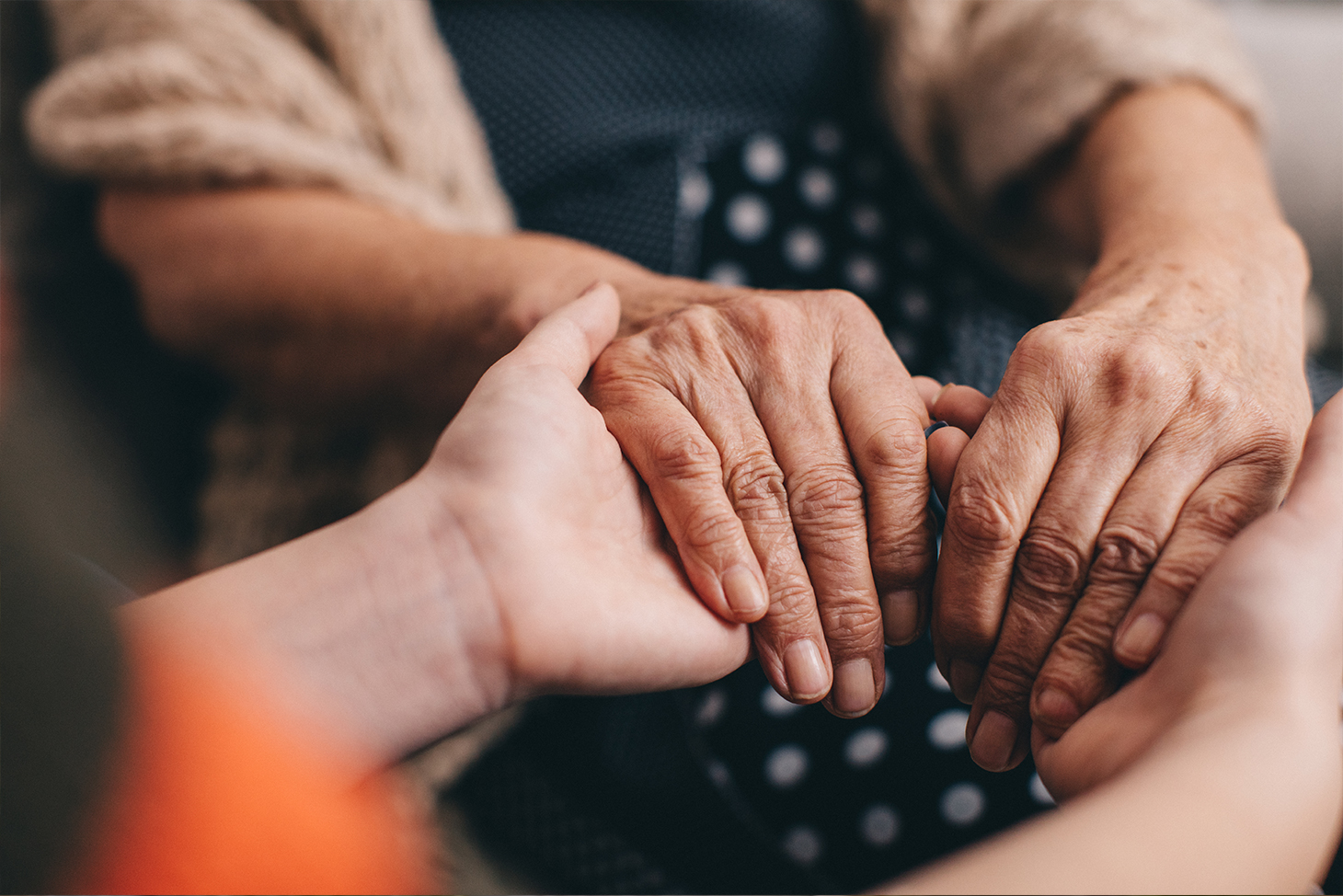 South Shiprock Apartments - Shiprock, NM
212 Section 8 housing rental units located on the Navajo Reservation in San Juan County


To qualify for the housing, a family must verify that their combined income is less than 50% of the Area Median Income (AMI)


The town consists of roughly 8,200 people, 97% of whom are of Native American descent


About 39% of the population of Shiprock falls below the poverty line, making the availability of affordable housing essential


Shiprock and the surrounding land have religious and historical significance to the Navajo people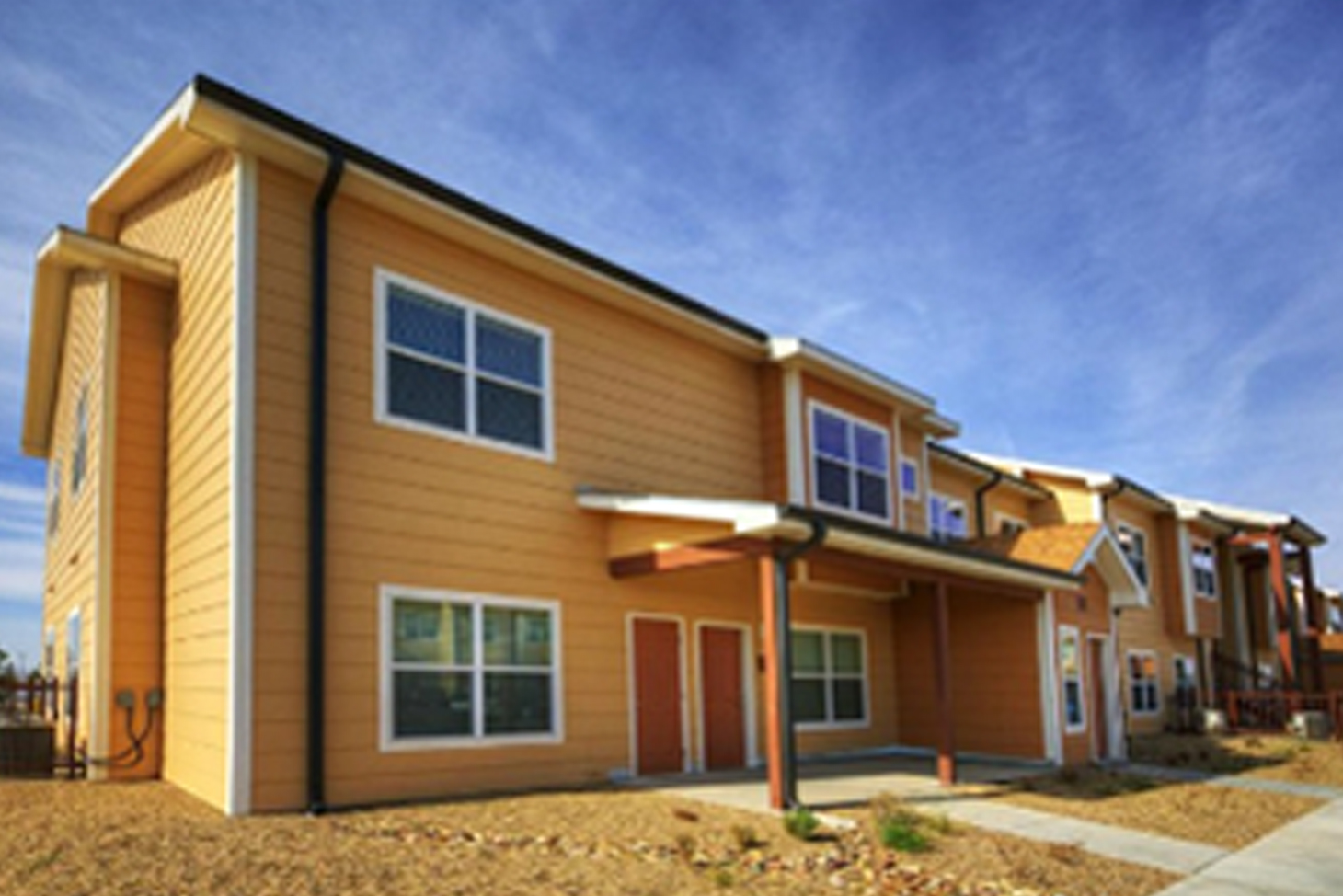 Villas de San Ignacio – Santa Fe, NM
127 affordable housing units


Transit Friendly Property – conveniently located near bus line, shopping center, restaurants and schools


Amenities include in-unit washer/dryer, community fitness center, club house, covered parking, business center, and playground for children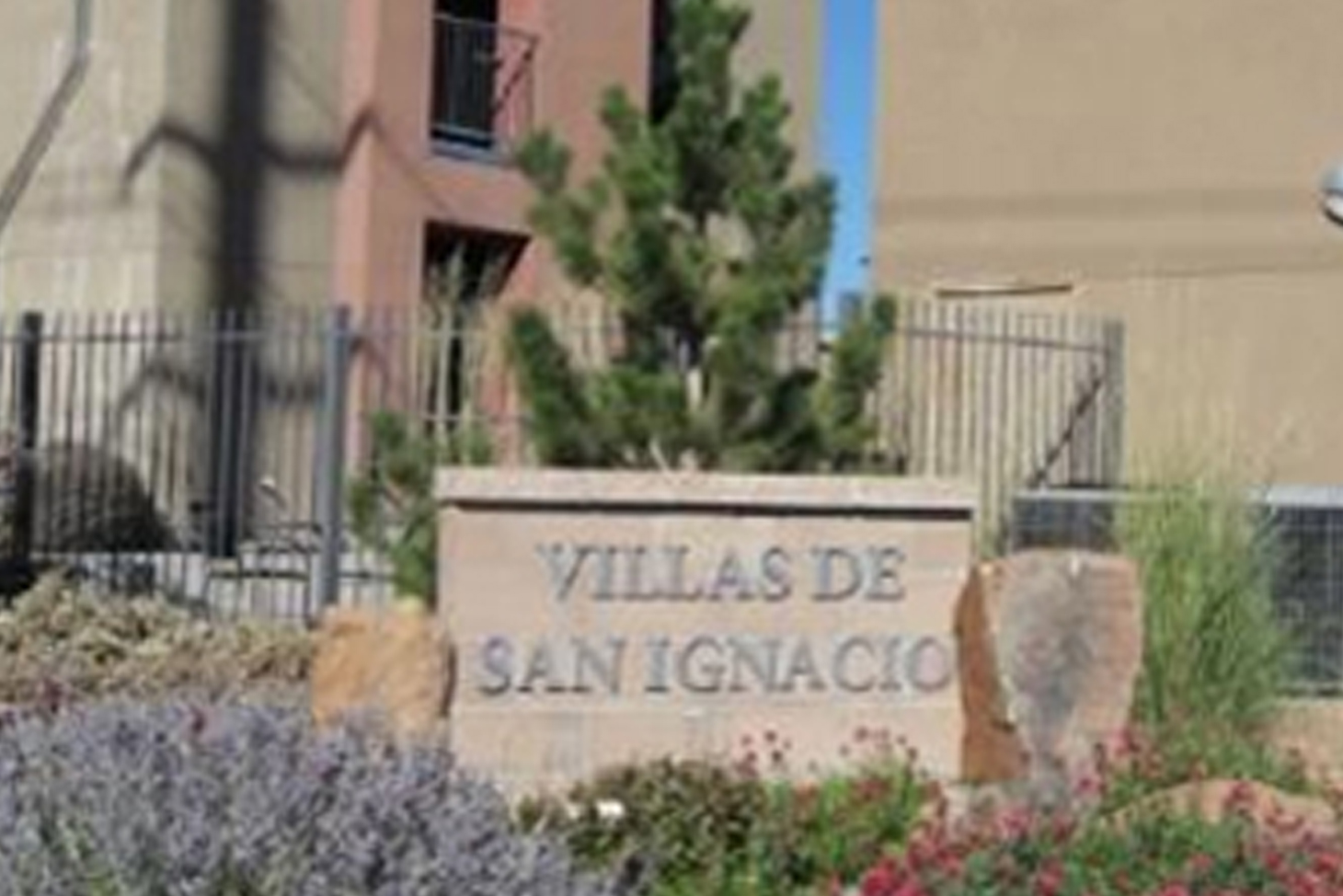 University Dale - St. Paul, MN
80% of the 98 units are reserved for low-income families, with 15 units committed to families experiencing long-term homelessness


Using funding from multiple public and private sources, this project provides long term comprehensive services to families with multiple barriers to family stabilization


Located above the Rondo Community Outreach Library, which provides services to residents, including homework assistance, GED prep, ESL and career counseling


Close to public transportation in a very walkable neighborhood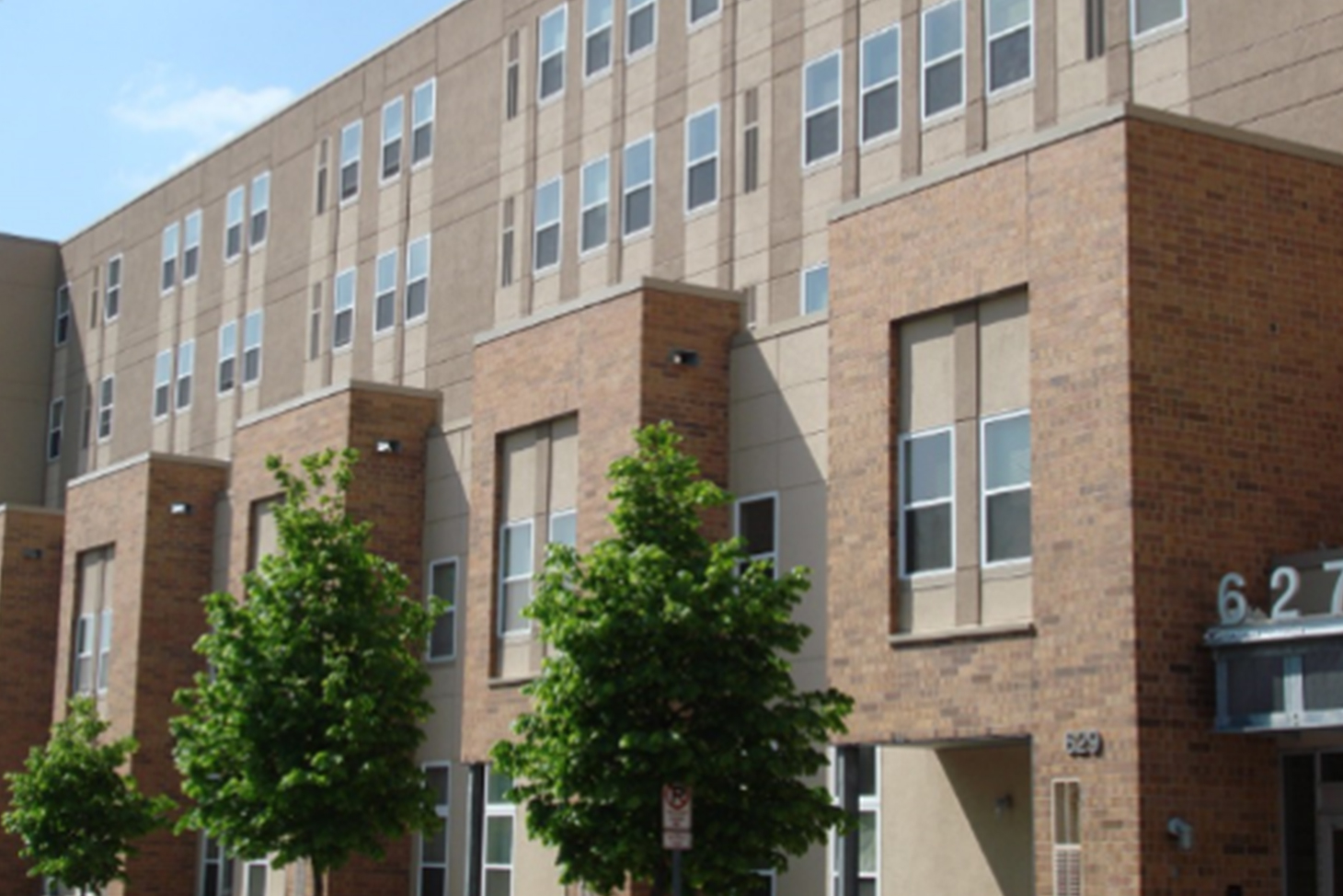 City of Seattle Affordable Rental Housing Program – Seattle, WA
Seattle's Affordable Rental Housing Program provides grants, loans, and other contributions to low-income housing projects developed within the city that align with the Pathways Home Initiative, which is a person-centered plan to reduce homelessness in the city through a major transformation of the homeless service delivery system


Priority projects are for permanent supportive housing serving chronically homeless people with disabling conditions, including substance use disorder, serious mental illness, developmental disability, or chronic physical illness or disability


This housing will have appropriate services that generally will include on-site case management, mental health, healthcare, and chemical dependency services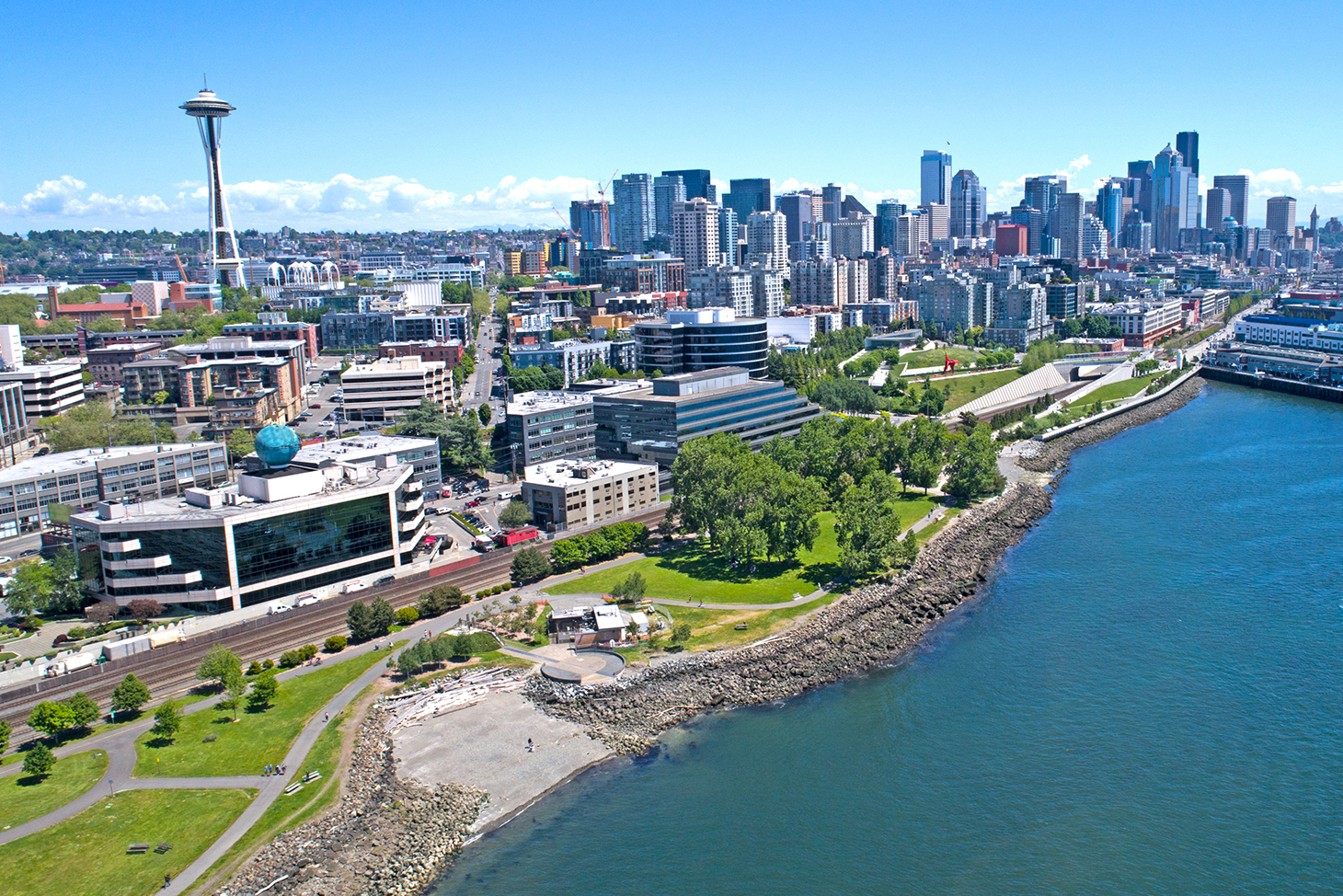 Small business loans
Dance & music studio – Albuquerque, NM
Family-owned studio offering dance, music, and gymnastics programs


Their mission is to spread the love of performing arts by providing professional dance and music instruction to children of all ages and skill levels


Instruction focuses on helping children build confidence, to value discipline and passion, and to form meaningful friendships in their community


Job creation in a low income tract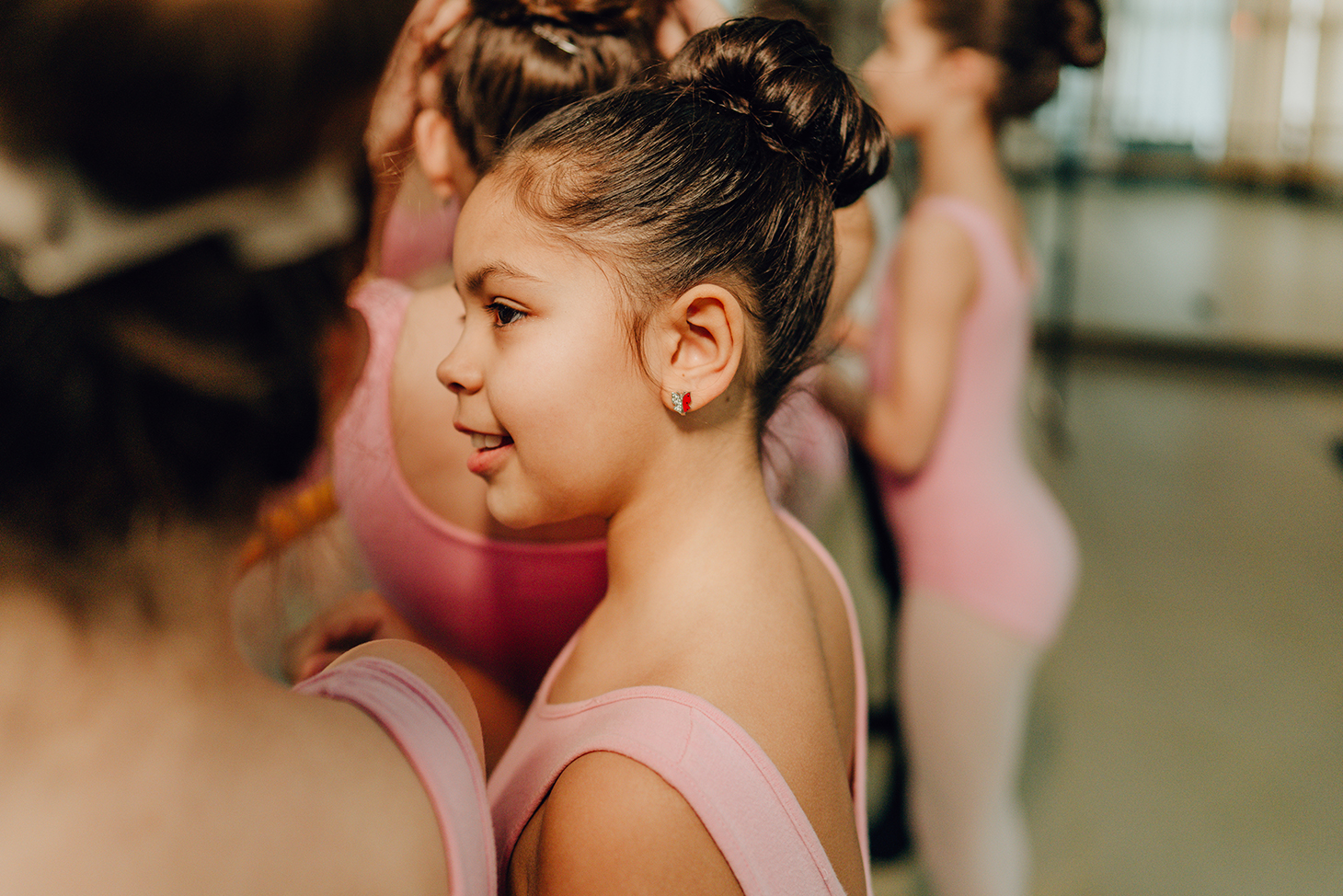 Construction & Logistics Services – Anchorage, AK
This loan supports an Alaskan Native-owned business with more than 1,000 Inupiat shareholders


Focus on arctic construction capabilities, rural and urban environmental expertise and logistics services while supporting local hiring


Registered Small Disadvantaged Business Enterprise (DBE) with the State of Alaska


Originated by a Community Development Financial Institution (CDFI), Alaska Growth Capital, which is a major lender to the rural and low-income regions in Alaska that are often underserved by the traditional banking system, including many Alaska Native Corporations


Alaska Growth Capital is a certified Native CDFI, which means that at least 50% of their activities primarily serve Native Americans, Alaska Natives, and/or Native Hawaiians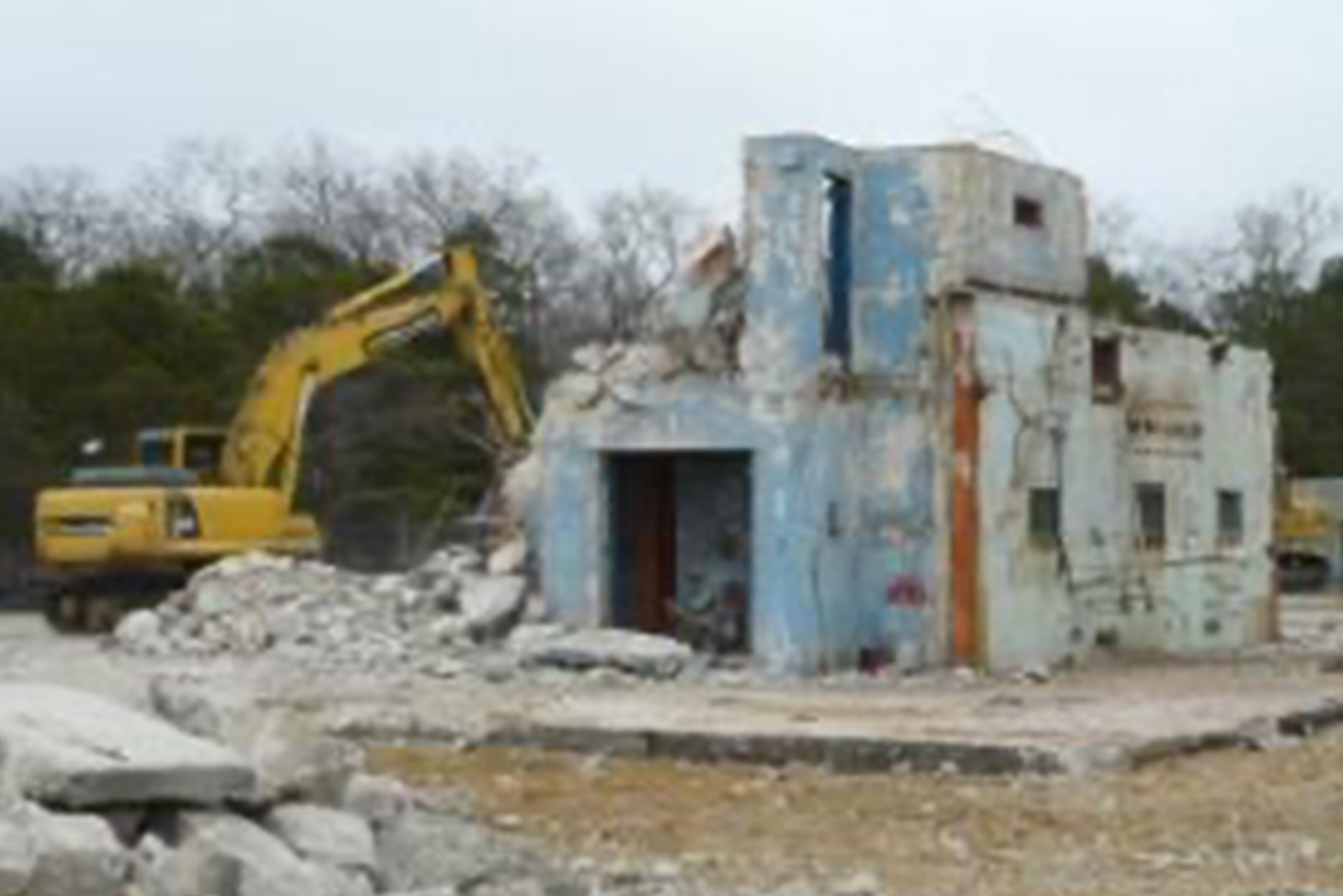 Butcher shop – Berkeley, CA
Butcher shop providing locally-sourced, sustainably-raised farm-fresh meats


Deli-fresh menu that features items made from local farmers produce and locally made breads


Mindful commitment to producing food in sustainable ways that respect our increasingly fragile planet


Located in a neighborhood that is predominantly Asian


50% woman-owned family business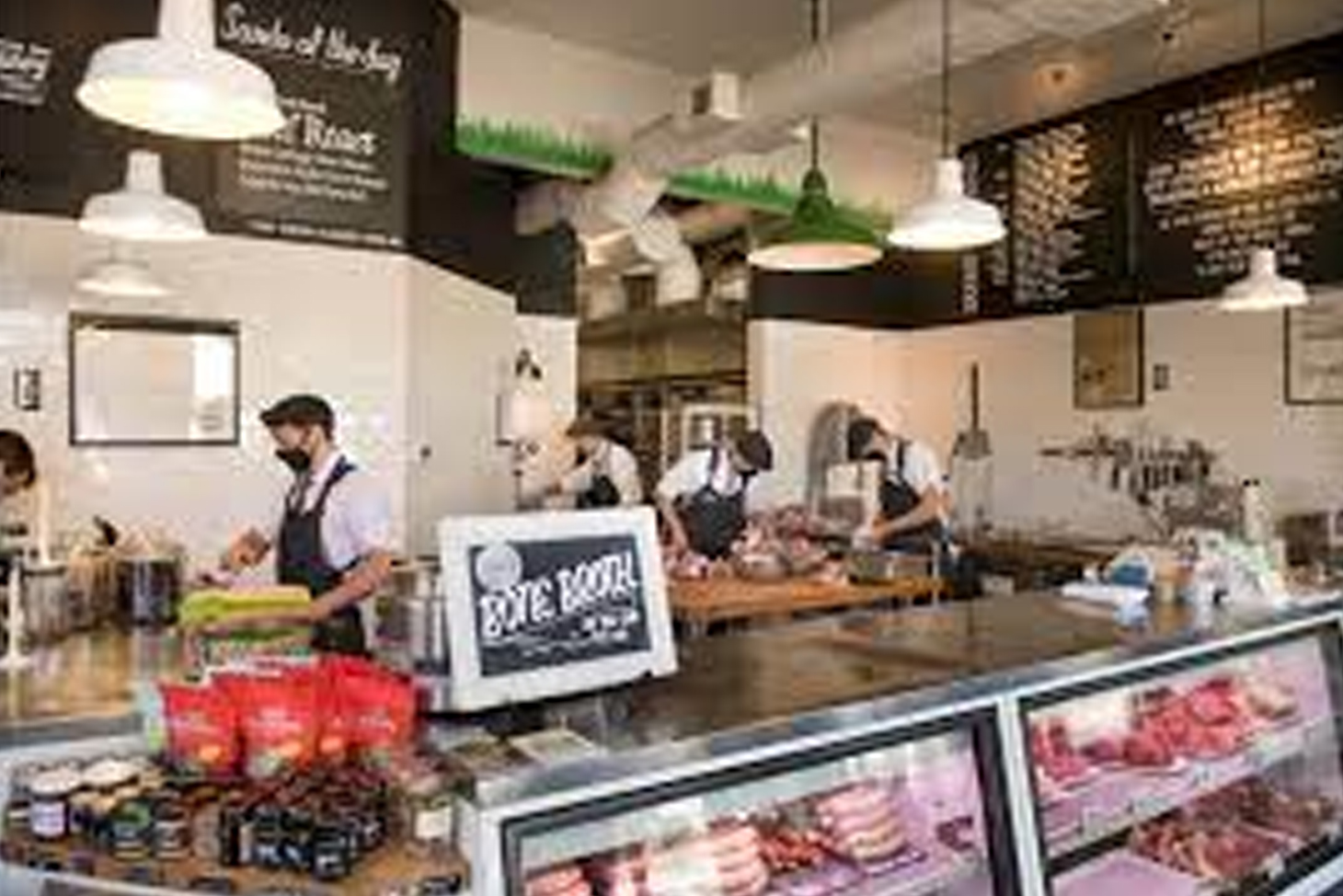 Supporting access to healthcare
Elizabeth Seton Pediatric center – Yonkers, NY
The Elizabeth Seton Pediatric Center is a non-profit provider of pediatric, rehabilitative, and palliative care, committed to the holistic care of children and their families


Serves 250 medically fragile children per year in the New York City area


Staff members strive to provide residents with as many normalized childhood experiences as possible, building play and fun into each day


The only LEED Gold certified "green" pediatric facility in the country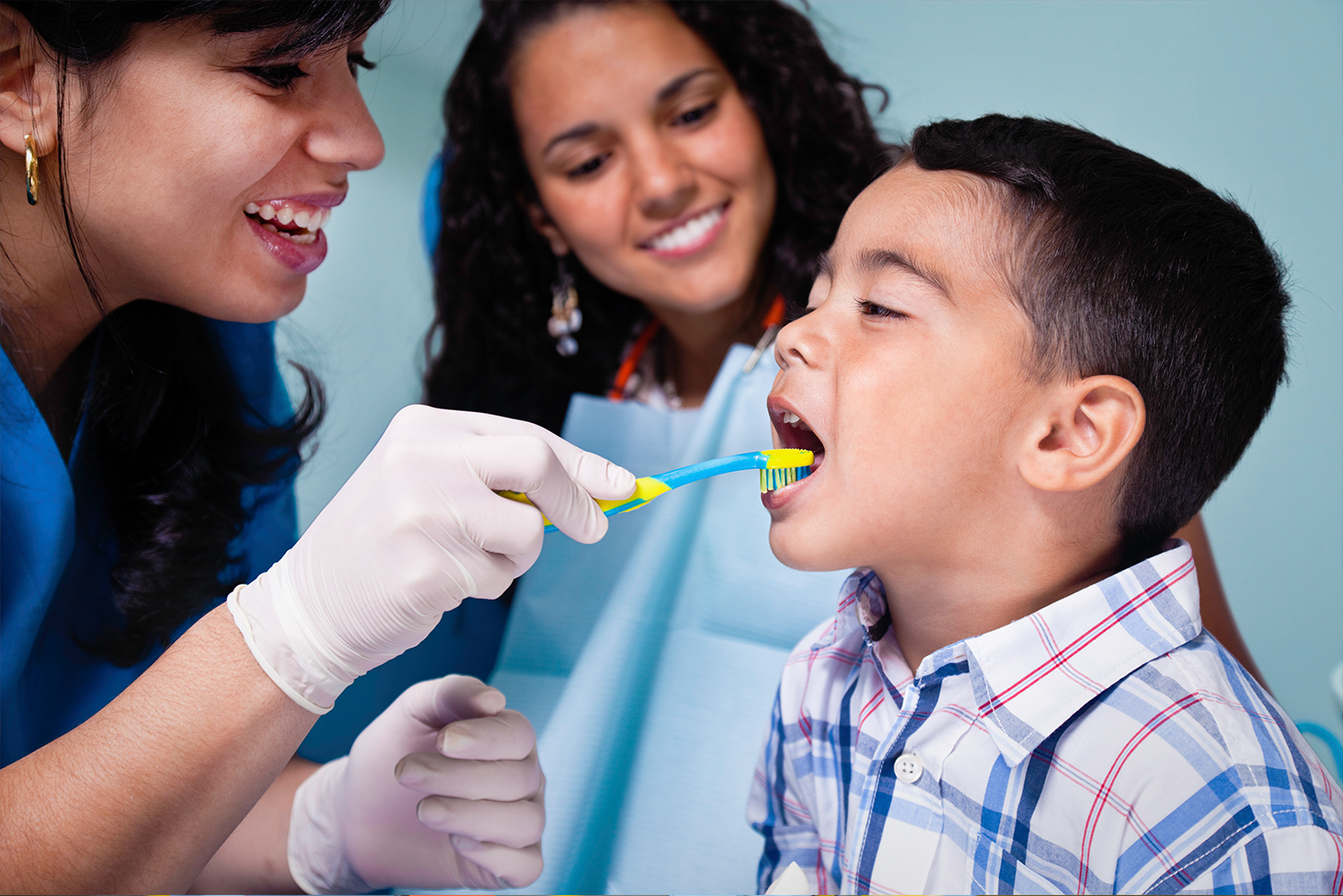 Transitional Housing for Women - Eveleth, MN
Licensed transitional or long-term housing option supporting women who are in the process of recovery for mental health and/or chemical dependency


A stable environment that provides housing in a safe environment, meals, transportation and laundry


Special services include life skills training, mentoring, medical support needs and medication management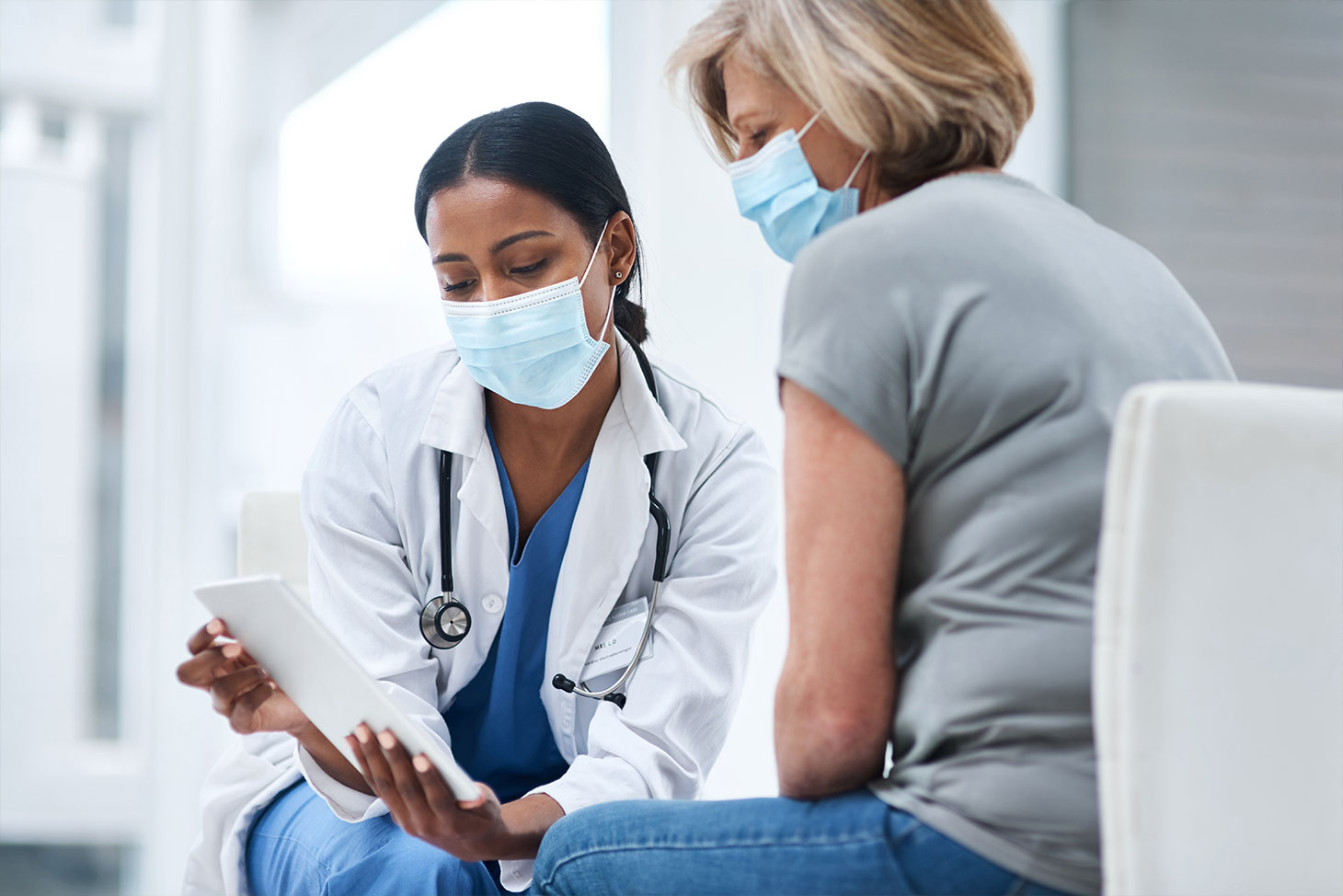 Laguna Hills health & rehabilitation center – Laguna Hills, CA
Skilled nursing care facility with 52 private therapy suites and a total of 208 beds


Services include multiple specialized rehabilitation programs, including orthopedic, cardiac, pulmonary and stroke therapy
Located in a low-to-moderate income (LMI) census tract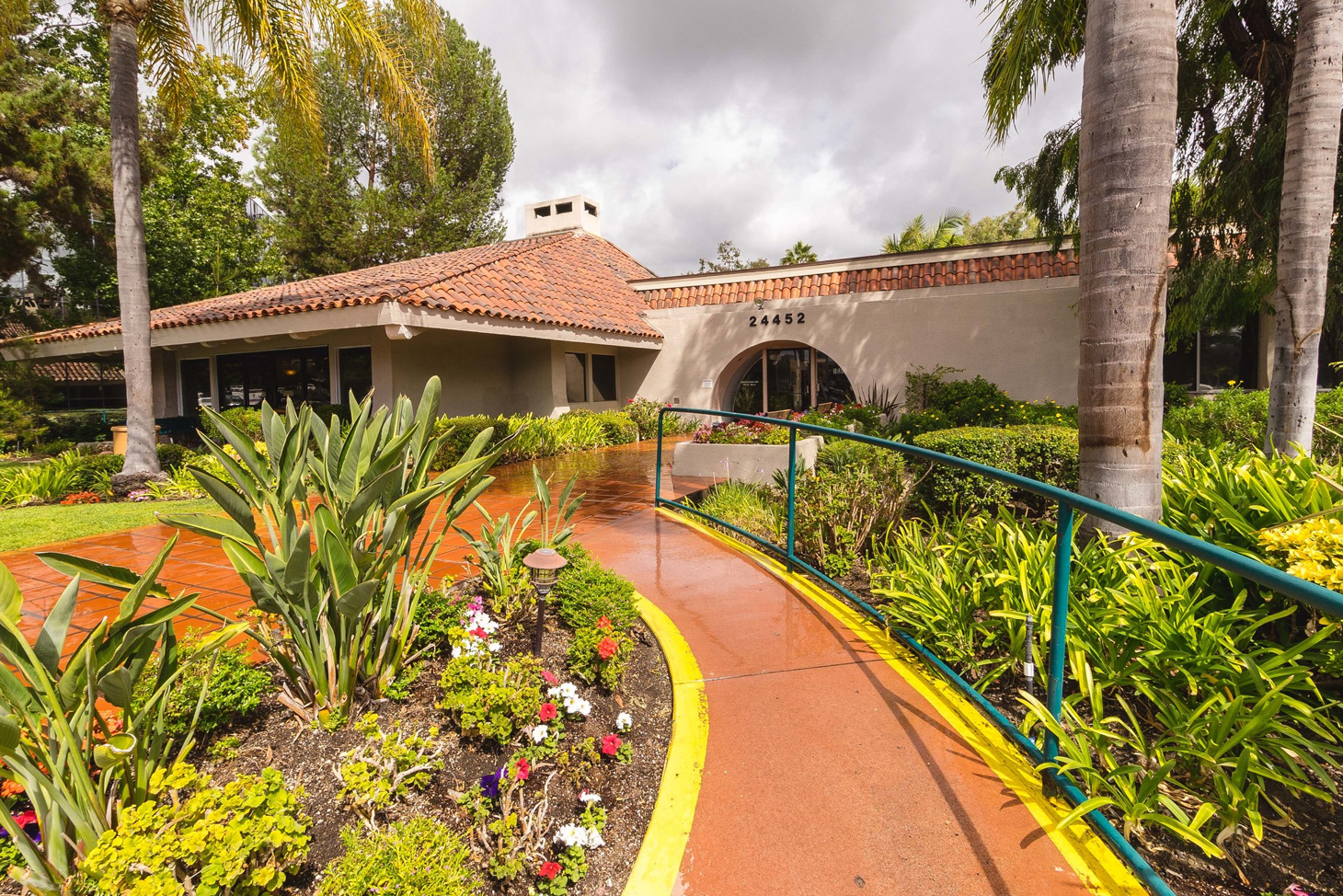 Urgent care clinic – Los Angeles, CA
BIPOC-owned Urgent Care Clinic providing treatment for non-life threatening illnesses and injuries for adults and children


Located in a low-income neighborhood, where 31% of residents have incomes below the poverty line


Urgent care is a cost effective alternative to the Emergency Room when an ER visit is not necessary, but traditional clinics are closed


The founders' mission is to reduce the per capita cost of healthcare, while delivering high quality care to patients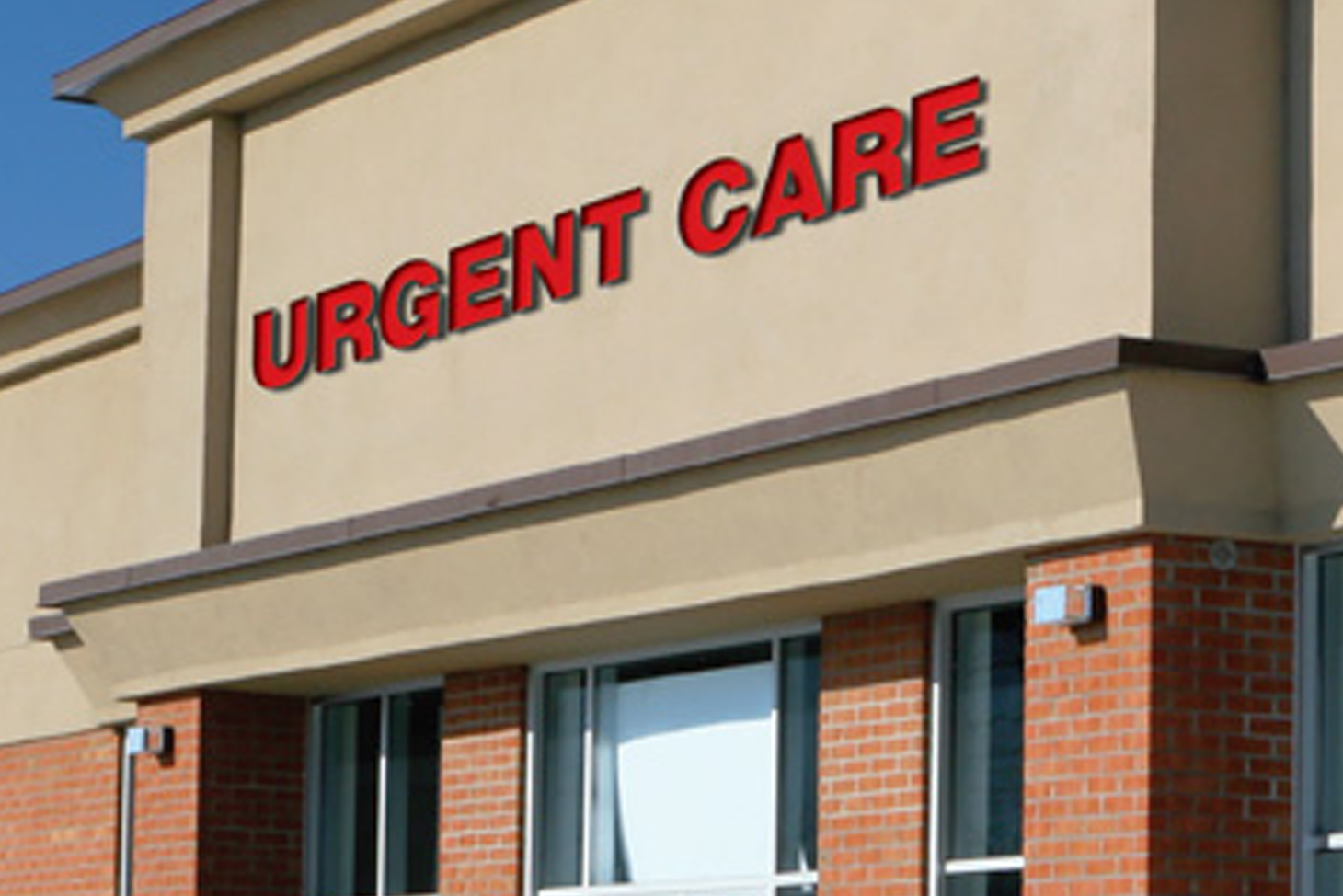 Supporting early childhood education
Daycare / preschool – Washington, DC
This early childhood development center in the Congress Heights neighborhood of Washington, DC, provides yearround care for children ages 6 weeks to 5 years


All teachers have a minimum of an associate's degree in Child Development, and the facility is accredited by the National Association for the Education of Young Children (NAEYC)


The center can care for up to 60 children, and participates in the Subsidized Child Care Program, which is funded by state and local governments and helps families in need pay for quality childcare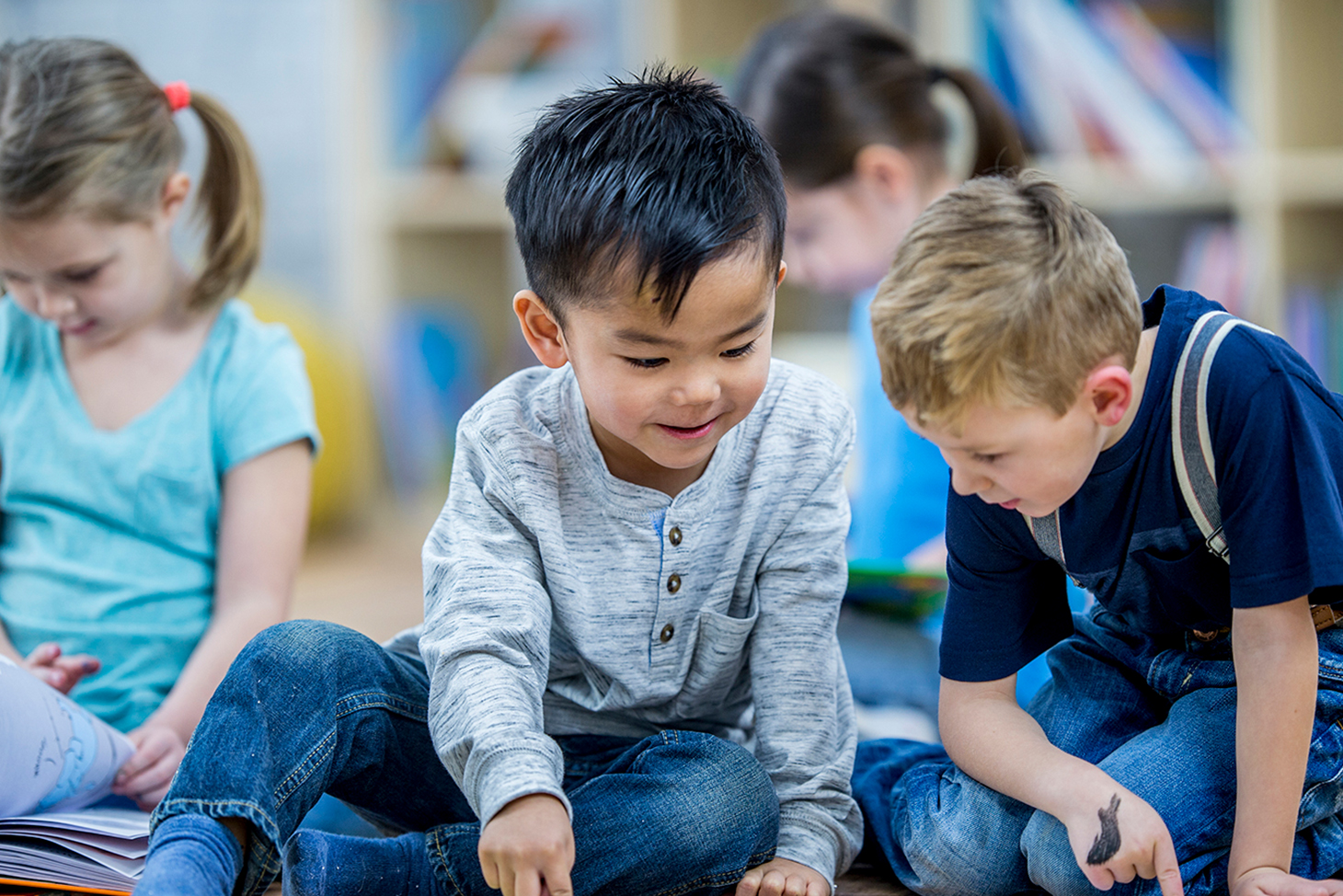 Sustainable Development Goals



Economic development & job creation
The Arkansas Development Finance Authority (ADFA) issued bonds to support the economic development of three businesses in the state:
ArkLam, LLC, which manufactures wood products, used the funding to acquire and re-start a production facility in Magnolia, Arkansas.


Sage V Foods, LLC processes rice and rice food products in Stuttgart, Arkansas and was able to expand processing and warehouse facilities.


Pre-Insulated Metal Technologies, Inc. manufactures metal panels for use in construction projects and was able to purchase equipment in their Little Rock, Arkansas facility.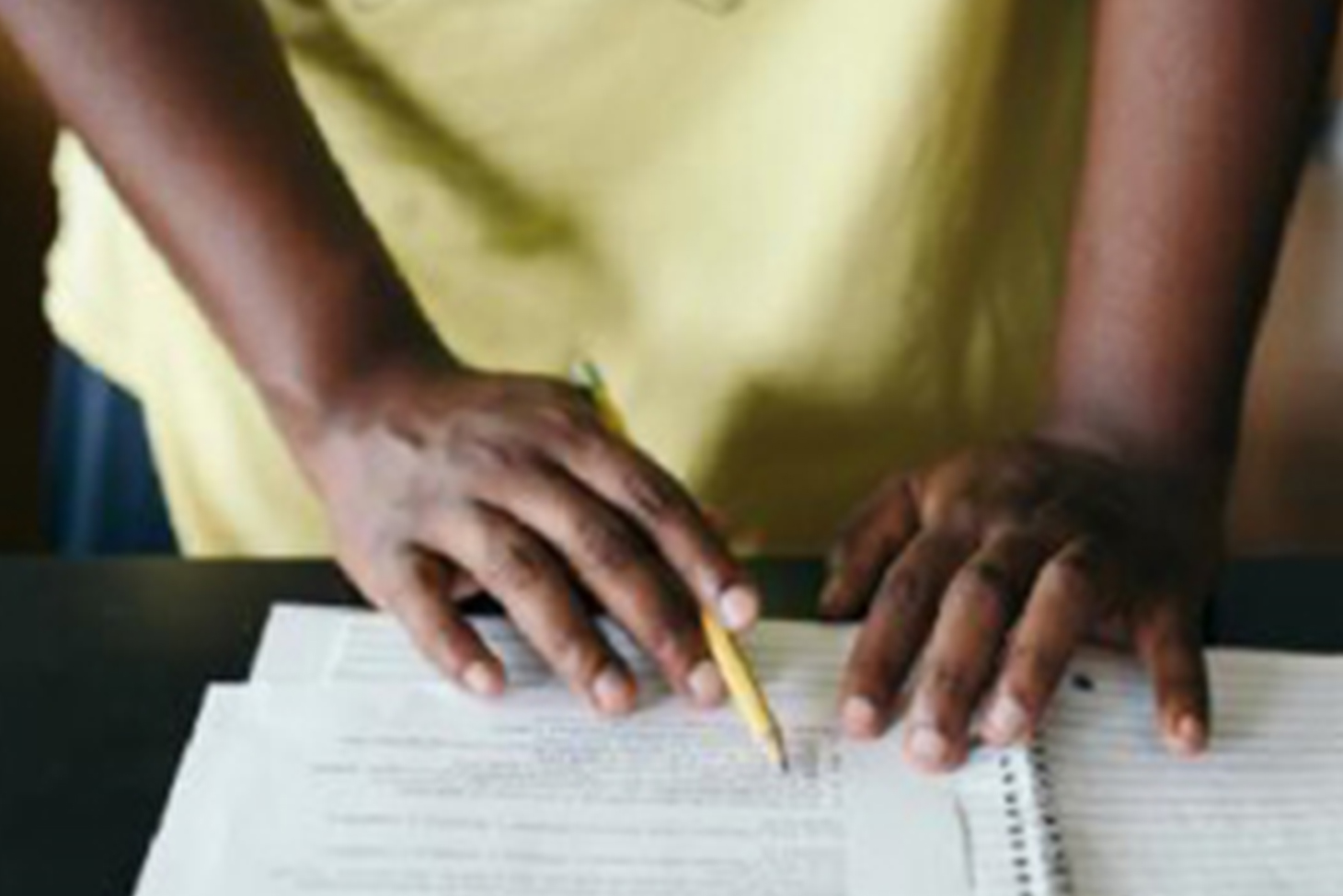 Sustainable Development Goals


Community infrastructure projects
The State of Rhode Island issued municipal bonds to support various capital improvements for 4 different programs: 1) Mass Transit Hub infrastructure connecting Massachusetts Bay Transit with RI Public Transit; 2) University of RI Innovation Campus Programs; 3) Urban Revitalization and Blight Remediation to improve properties that are blighted – both residential and commercial; and, 4) developing additional Affordable Housing across the state through new construction and redevelopment of existing structures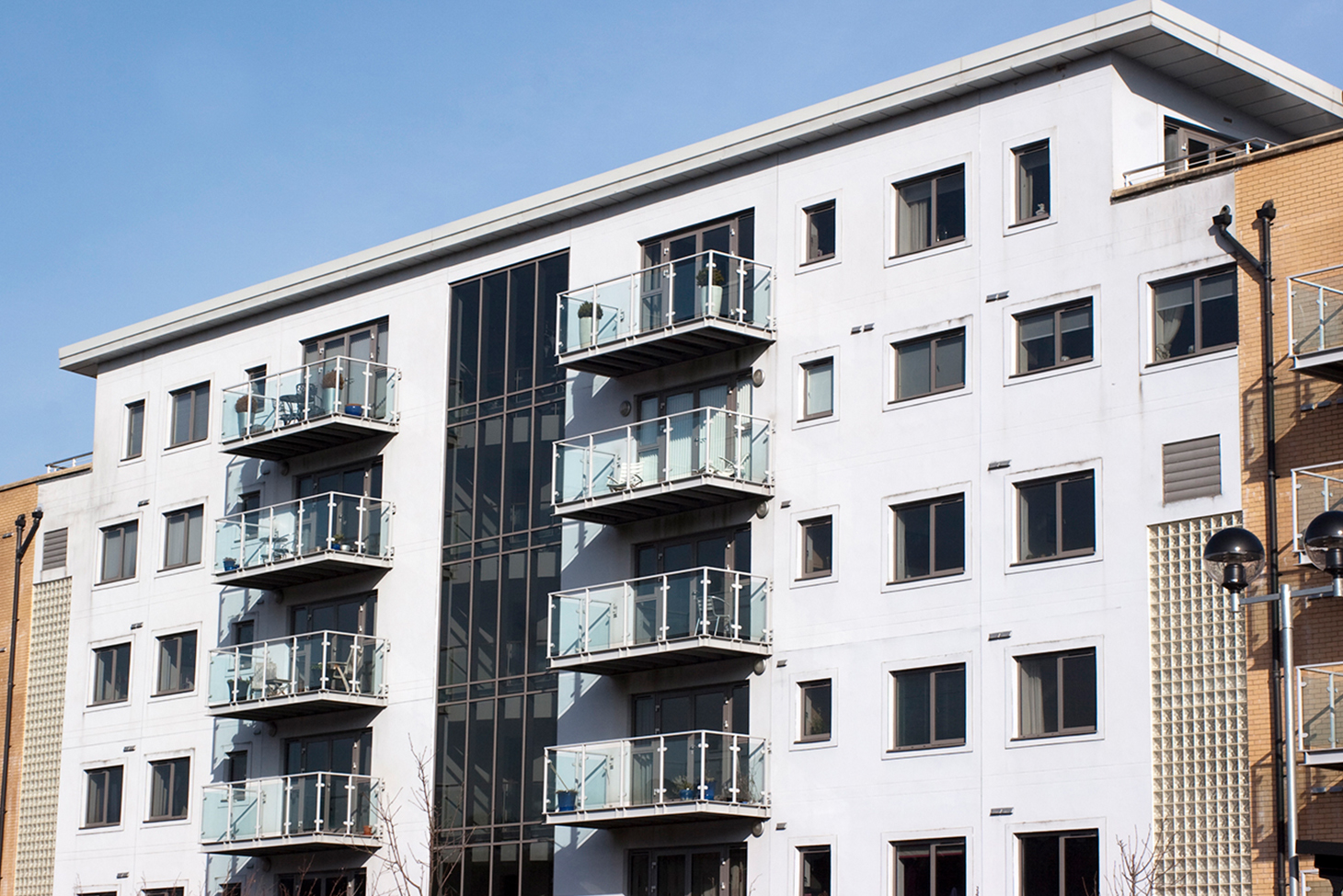 Stakeholders:
Environment
Students
LMI individuals/community
Sustainable Development Goals




Midtown Exchange - Minneapolis, MN
Midtown Exchange is a 1.1 million square foot mixed-use facility that was redeveloped after 10 years of vacancy


The City of Minneapolis established goals for the project that would address job creation and public safety, while respecting the diversity and history of the neighborhood. Multiple minority- and women-owned businesses were utilized as subcontractors during the construction process


The ground floor is home to the Midtown Global Market, a multicultural marketplace and business incubator developed by a consortium of non-profits


The building also incorporates office space for the largest non-profit healthcare provider in MN, as well as multi-family housing units, 81% of which are reserved for low-income tenants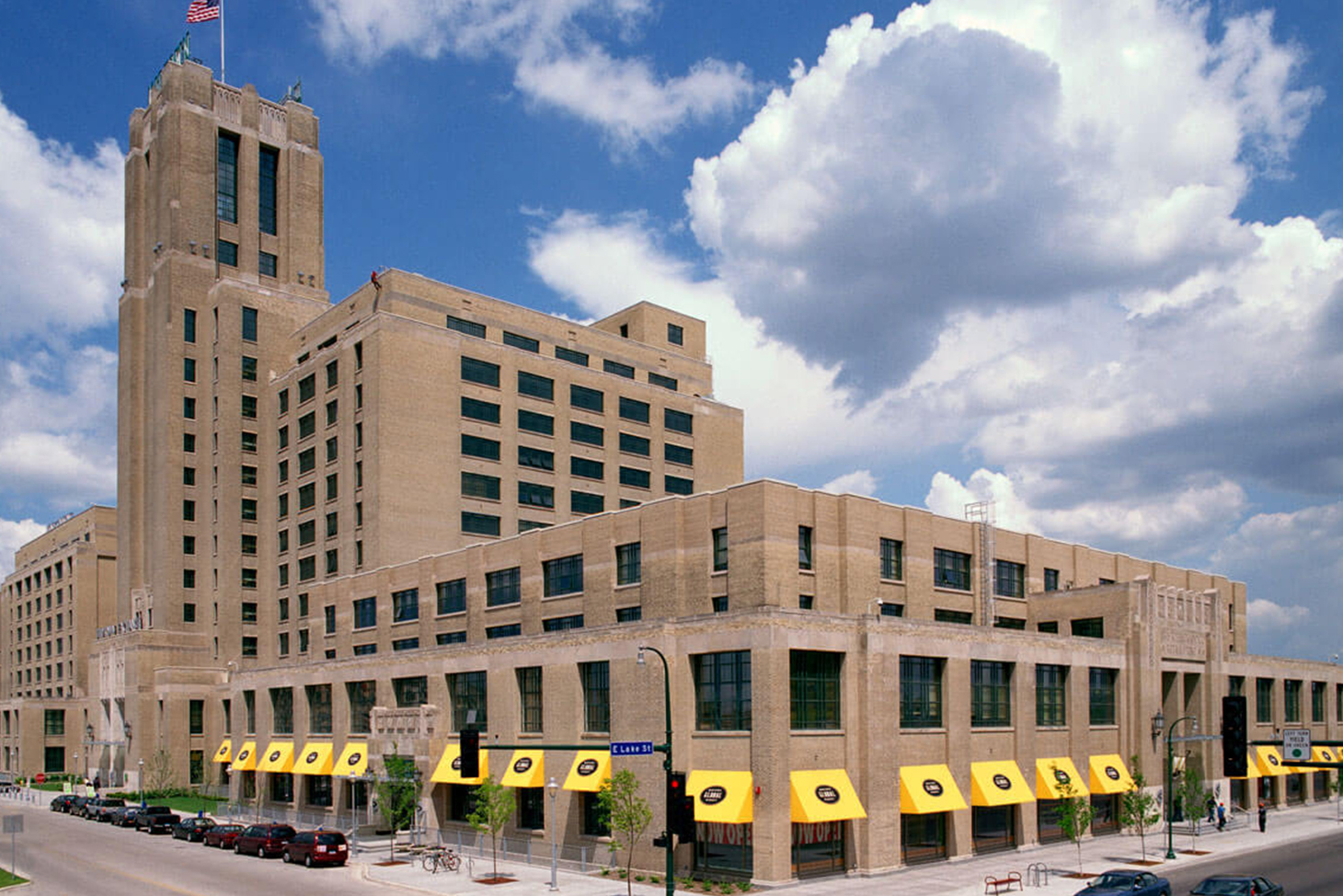 Equitable access to clean water
EDAP provides financial assistance in the form of grants for water and wastewater projects serving economically distressed areas where water and sewer systems do not exist or require significant improvements
To be considered distressed, Area Median Income can be no greater than 75% of the state median income. Water supply projects must be consistent with the current State's Water Plan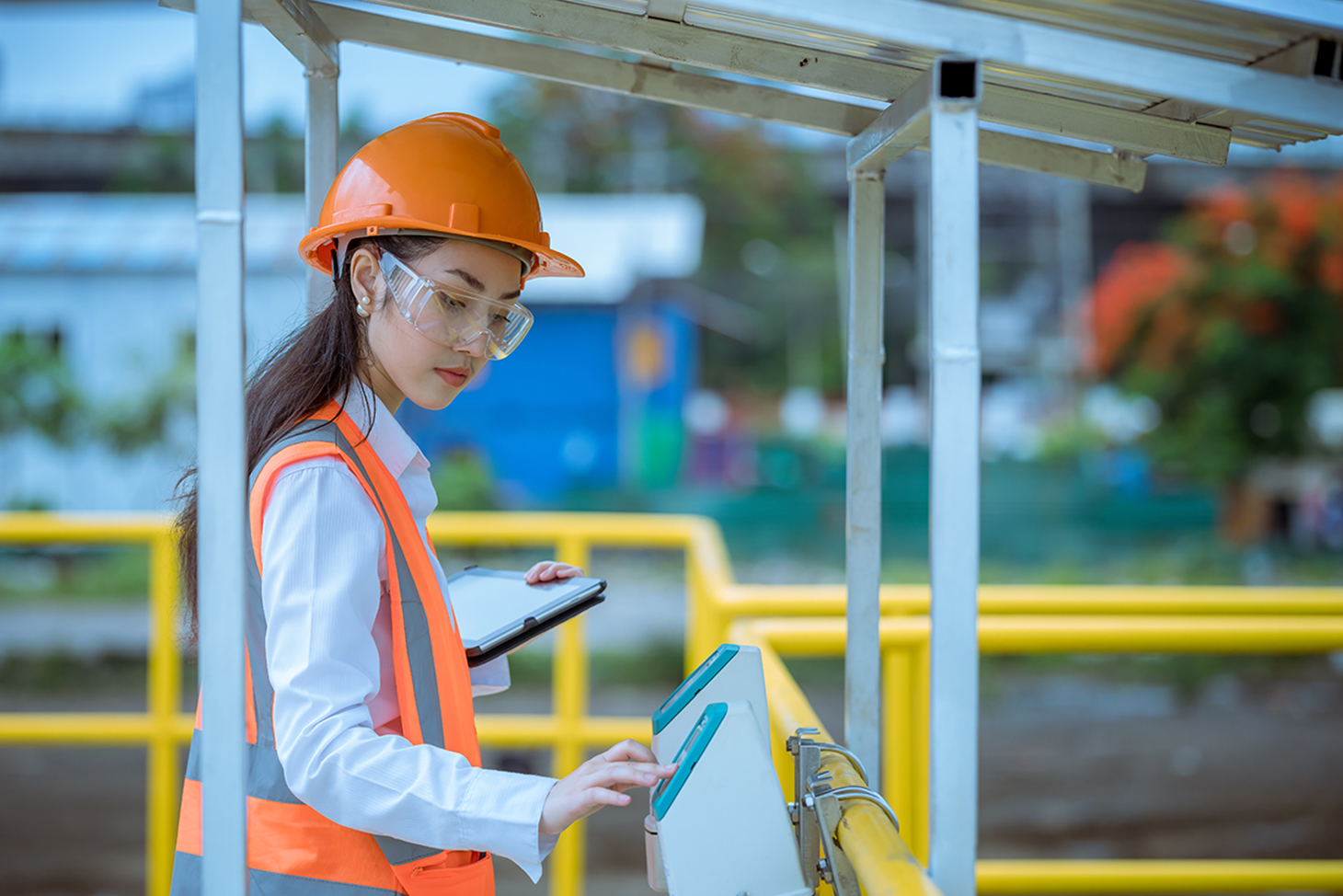 Sustainable Development Goals